...since I've blogged. I've been busy, but doing what, I probably couldn't tell you! LOL! I am gearing up for Christmas crafting. Hoping to make gifts for several folks. And I'll be making cards and gift tags.
I did get a
Slice
and I absolutely love it! It is so simple, and the discs have so many cool designs! I bought 3 discs in addition to the one that came with it, so I have lots of options.
Birthdays are upon us, also. Gary's is Friday; mine is Sunday; Karen's is a week from Friday. We're keeping it a little more low key this year. Save the frenzy for the rest of the holidaze!
Speaking of holiday crafting, check out the
Second Annual Bad Girls Christmas Workshop
. You won't find free projects like this anywhere else on the web! Yes, they're free, and they're awesome! So join us!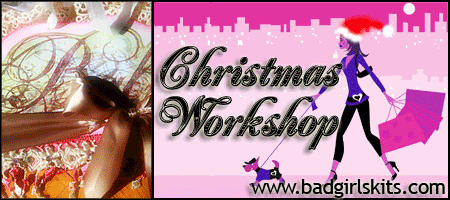 )