Since I posted last, Gary and I celebrated our 30th wedding anniversary. We decided to just go out to dinner, and save our money for a trip this summer. So we went to a new restaurant downtown Youngstown called The Rosetta Stone. It's a block and a half from the theatre, Powers Auditorium (this little factoid will be important later in the story.). Now if you're familiar at all with Youngstown, you'll know it's one of the victims of the demise of the steel industry and right in the rust belt. The younger folks are trying so hard to revitalize downtown, so we try to patronize these new businesses when we can. We got to the restaurant at 6, which is when we had reservations. The place was surprisingly packed! And the dinner manager's bald head was glistening, which I should have taken as a sign of what was to come. So we were seated (after having to bully our way in front of a fur coat who thought she could go before us, apparently just because!). Our waitress came over and took our drink orders and left us menus. 20 minutes later she brings us 2 beers. Apparently they had to go to the brewery for them because I could see the bar quite plainly from where I was sitting. She back later again and took our orders. I ordered an appetizer, which, after about a quarter of an hour, she came back and told us they were out of. She offered the artichoke dip as a suggestion. I said okay. Now, who would have thought to ask if there's MEAT in artichoke dip!? Well, there is, sausage! YUCK! After sitting around and overhearing the crowd getting a little more upset, it dawned on me that the only performance of Rent was that evening in the theatre down the street! So that's why the crowd. A little before 8 (remember, we got there at 6), most every one left and we were the only ones in the restaurant, still waiting for our dinner. The waitress was so apologetic. Apparently the management didn't know there was a theatre production that night. He had to call in extra staff at 5 PM to cover the crowd. Now...why would you own and run a restaurant a block and a half away from the theatre/symphony center and NOT KNOW WHAT'S PLAYING WHEN!?!?. We finally got our dinners around 8. My fish was crunchy around the edges and not all that good. If we would have been in a drinking mode we could have had free drinks the rest of the night, but we just wanted to go HOME! They took50% off our bill. That made me feel better, but Gary's never going back! This week-end we got a phone call from the dinner manager, reassuring us that that would never happen again and asking us for our address so he could mail us an newsletter. It'd better have a coupon in it!
Some of you know my Coldstone Creamery story...about the girl who, while waiting for our order, sneezed and then didn't wash her hands. (We left with no ice cream). I wrote an e-mail about it and the manager delivered ice cream to our house! Now that's customer service!
So that's my excitement for the week. Easter was very nice. the kids got a cat. Life goes on. Here are a few things I created since I was here last:
I fixed the "Srapper" title since I scanned this one.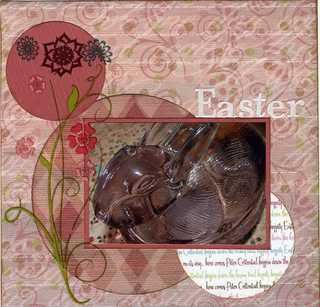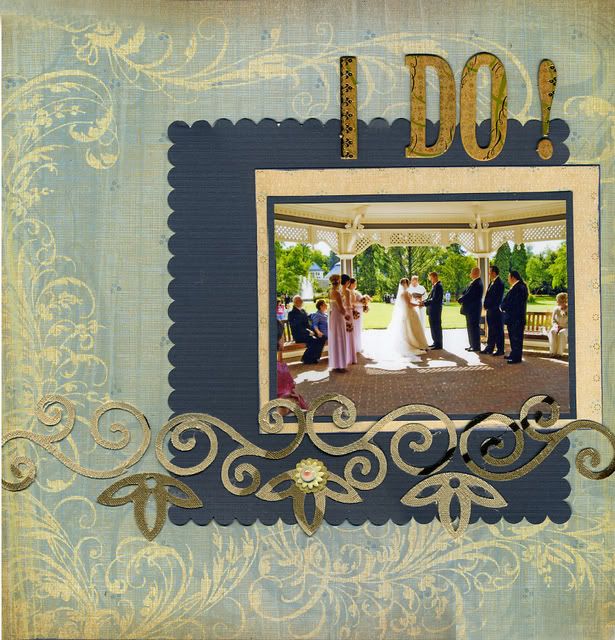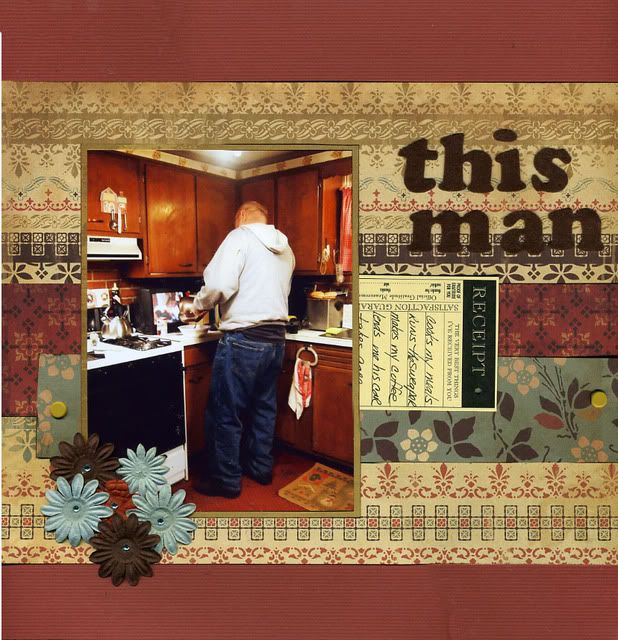 Thanks for looking! Drop me a line and let me know you were here. Till next time...